$100 to Give BECU a Try!
Being a not-for-profit credit union means we're different than your typical bank. Instead of worrying about shareholder returns, our main concern is helping members keep more of their money. That's our bottom line.
$100 for opening a checking and savings account and meeting our simple transaction requirements*
TRANSACTION REQUIREMENTS:
A) Perform 5 or more qualifying actions from this list:
• Make a purchase using your BECU Debit Mastercard®
• Write a check or electronic check
• Make a payment using bill pay OR
B) Deposit $500 or more into your checking account
Redeem this offer by visiting the BECU South Lake Union branch and mentioning the flyer below:
114 Westlake Ave. N.
Seattle, WA 98109
Contact Raquel Gomez for any questions.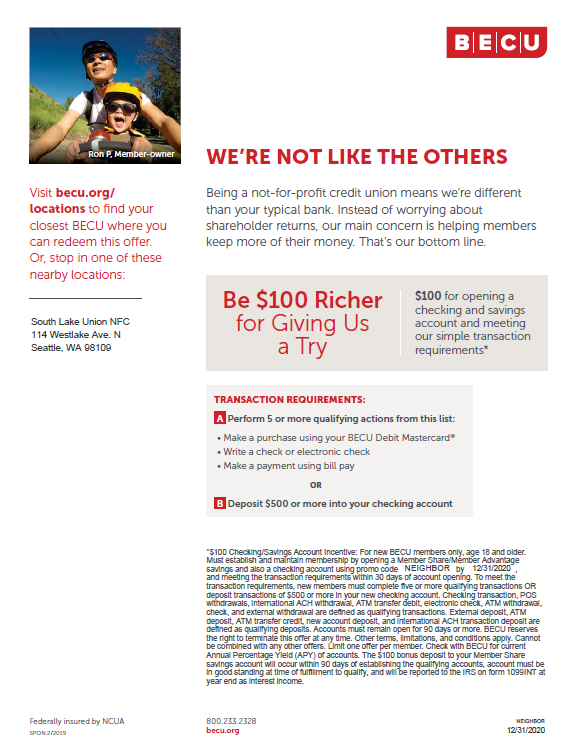 BECU is NCUA Insured.